Welcome to Tritek Tinting!
Tritek Window Tinting is the Dallas-Fort Worth metroplex's premier automotive, commercial and residential window tinting store. After being in business for over 20 years, we have built an incredible reputation for being one of the top tinting shops in the southwestern United States. With our headquarters located in Garland, Texas; We are conveniently located in the metroplex. Tritek was established in 1996 and has since built a reputation for outstanding quality and service, as well as products that last a lifetime.
With over 20 years of window tinting experience, Tritek's certified installation team will assure that you receive the highest quality film application available. Tritek takes pride in good business ethics, while offering a friendly and personal sales experience.
Tritek's mission is to provide customers with unmatched product quality and precision service that consistently meets and exceeds your expectations.
Call or email today – (972)926-5666 and let us show you how we can make your life easier.
The leader in Dallas window tinting!
An extraordinary customer experience is always worth 4 stars to me, but I generally reserve that 5th star for those who truly go above and beyond. And while great work says great things about a company, the way they handle a miscommunication or a misunderstanding can say even more.

Tritek tinted my Ferrari Scuderia F430 and my BMW B7.. both cars looked incredible and exceeded my every expectation!  Many thanks to David for taking such good care of my cars!

Tritek tint.. What can I say? They are the best in the business. I've taken every car to them to get tinted and I've never had a problem, they are very nice and cool.. I'll always use them thanks Tritek tint

I called several places to get window tint on my Ferrari and finally chose to go with Tritek. They did a great job and were very careful while working on it. If anyone needs tint and don't know where to take there high-end car this is definitely and excellent place!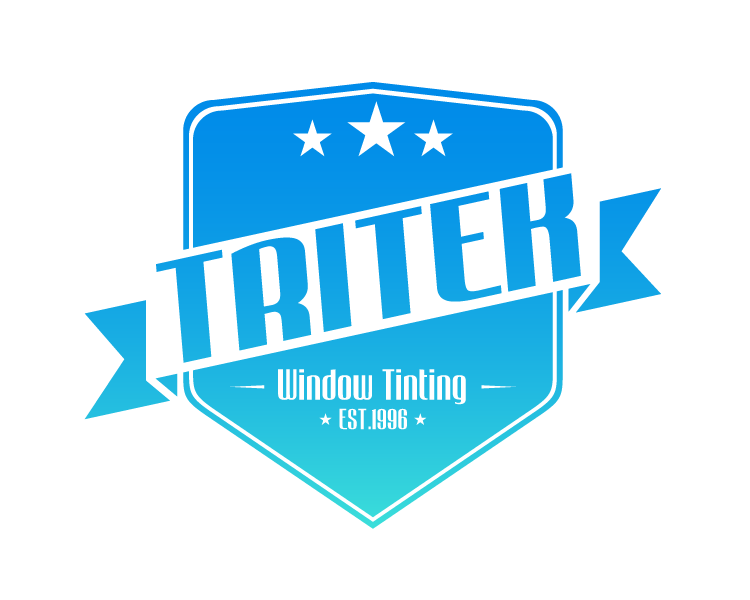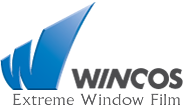 Introducing Wincos EXTREME!  The ultra powerful heat reduction tint!
Everything you need to keep your car cool and your interior protected in the hottest Texas summers!
What can Wincos Extreme Tint do for your car?
Interior Heat Reduction 70%
Privacy Protection
80%
Infrared Reduction
92%
Ultra Violet Radiation Reduction
99%
The use of window tint on vehicles is very common today. There are many different styles and shades to choose from. Most people think that window tint is just for appearance, it's not! Window tint does make your car look great but it also rejects heat from the sun, blocks damaging UV rays, reduces glare, and helps deter "smash and grab" theft among other things.
So what makes Tritek Window Tinting the best in DFW?




Computerized Cutting System


All patterns are cut with our computerized cutting system. Our library of digital patterns includes most current makes and models as well as many older body styles. Our tint kits will fit your car like a glove.


Wincos "EXTREME" Automotive Window Files


Wincos Extreme Automotive Window Films feature the newest technology in window film today— a high heat rejection film without the electronic interference caused by metallized constructions. Wincos films are engineered to reject the sun's heat without interfering with your car's next generation technology, including: tire pressure monitors, GPS, Satellite Radio and AM/FM. Wincos features extreme infrared heat rejection, blocks almost 100% of UV rays and is available in four different levels of visible light transmission ensuring there is a style for every car – and every legal code.

What makes Wincos different is that it's based on pioneering "spectrally selective" construction. This breakthrough material blocks heat through the use of infrared technology.




Charcool© tints


Charcool© tints represent the richest black and truest gray you can find in a car tint, while providing nearly 100% UV protection, and blocking over 66% of the sun's heat. Madico tints provide a level of comfort no automobile should be without.

Madico auto tints also help reduce dangerous glare and offer a more comfortable ride, while providing fade resistance that can help keep your interior looking new. Another added benefit is safety: Madico Window tint films can help hold shattered glass together in the event of an accident.




Biggest selection of the highest quality films


Madico and Wincos auto tints are available in a variety of shades and colors making it easy to accent the look of your car, while taking advantage of the pinnacle of tint technology. There's no better combination of quality, function, and looks in automotive films anywhere else.

If you're looking for a tint that provides disruption-free use of your cell phone, GPS, and radio, as well as reduce the heat and potential UV damage to your car's interior. We offer films that are developed to do just that. You can expect the highest quality from Madico and Wincos window tint and have comfort knowing that it is guaranteed for life!

There is a perfect tint shade for every car, let us help find the perfect match for you.

We guarantee you will get the best car window tinting in Dallas and surrounding areas.

Call us today for a free window tint quote (972) 926-5666
Tritek is proud to offer XPEL Paint Protection for the Dallas Texas area!
XPEL's Ultimate Paint Protection Film offers the best paint protection in it's class with strength and clarity never before available in the clear shield, clear bra and paint protection industry. With very low "surface energy", The amazing XPEL ULTIMATE Paint Protection literally "sheds" contaminants that will typically stain or discolor other conventional paint protection films. Additionally, the XPEL Ultimate Paint Protection clear coat technology uses special elastomeric polymers that are self healing over a short period of time, removing any swirl marks and other fine blemishes or scratches without having to do anything!
The XPEL Ultimate Paint Protection product carries a 10 year warranty, protecting your paint protection film against cracking, peeling, staining, yellowing and hazing and reimburses both film and labor in the unlikely event of a failure. The XPEL Ultimate Paint Protection film is the absolute best Paint Protection Film ever invented!
This Dallas Paint Protection film for your car or truck will protect against:
Rocks

Oils

Bird Droppings

Bug Acids

Gravel

Salt

Tree Sap

Magnesium Chloride
The XPEL Ultimate Paint Protection Film in Dallas can be applied anywhere on your car or truck.  We can apply to your whole hood, fenders, doors, door edge, rear and front wheel fender edges, side view mirrors, headlights and rocker panels!  XPEL literally has your car or truck "covered"!
Just think about it… by adding window film to your commercial building or small office, you will be creating a uniform outward appearance, rejecting a large portion the suns heat, reducing your heating/cooling costs, reducing glare, helping prevent carpet and furniture fading, and helping deter burglary and break-ins.
All these benefits can work for you and your company by simply putting window film on the doors/windows of your office building. The results will speak for themselves.
Prevent irreplaceable furnishings from becoming faded memories 
The sun can take a costly toll on your fabrics, furniture, rugs and art. Madico films block out up to 100% of damaging ultraviolet rays to help protect your furnishings and keep them looking new for years to come.
Lower your heating and AC costs
You'll find the energy savings attractive as well. In the summer Madico window films reflect the hot sun, reducing AC costs. And in the winter, it prevents inside heat from escaping through your windows, potentially keeping your heating bills low.
Protect your family from danger 
Splintered, flying glass is one of the hazardous consequences of disasters, either natural or man-made. Madico film is specifically designed to help hold broken glass in place and lessen the chance of injury to your loved ones and damage to the inside of your home. It also makes forced entry through windows much more difficult for intruders. And while all Madico films provide you with a clear view outside, some even prevent people from looking in during the daytime. Madico window films are of the highest quality and are backed by a manufacturer's warranty of at least seven years. Some films are guaranteed for as long as you own your home!
Wrapping your head around IR (Infrared)
"IR rejection" is a phrase that causes confusion to the lay person, unfamiliar with what it is and how it impacts you. Infrared solar energy, in relation to the light spectrum, it is found between 720 nanometers and 2500 nanometers.
The visible light that most of us can see, roughly 45% of "solar energy", is found between 280 nanometers and 720 nanometers.  Ultraviolet light  (or UV) makes up about 4 percent of solar energy, however most of it is blocked out by the earth's atmosphere.
The rest of the light spectrum, Infrared, makes up around 54 percent of solar energy.
It would be an easy claim for tint manufacturers to claim more than 90% infrared blocking, if only taking into account just one wavelength of the infrared spectrum. The 3 "sections" of solar energy create heat when permitted to go through glass.  For a company to report accurate measurement of the total amount of solar energy blocked, all parts of the infrared spectrum must be taken into account.
Window Tint for dummies:
Window tint is great at minimizing cooling costs, glare reduction and thermal buildup. Also, tint can be used to create privacy wherever it is used. Window tint "shades" can vary from hardly any discernible level  to an almost impossible level to see through.
What is window tint "film"? Is there more than one kind? 
Window tinting "film", as it were,  is a thin sheet of polyester, usually made up of one or more layers.  These sheets are usually chemically treated to create a "shade".  These "films" can be installed on top of glass.   Films are typically used to add onto a window later, if it wasn't already tinted by the window manufacturer.
There are several types of window film products; each type specifically is designed for a particular end use. These include solar-control films, insulating films, ultraviolet- (UV-) blocking films, safety/security films, glare control/privacy films, decorative films and automotive films.
Quality window films offer up to 99 percent UV protection, and solar-control films are available with different levels of insulation improvement. For exterior windows, products that offer solar control and safety/security in a single product would likely be the most beneficial. For interior windows on doors or glass partitions, decorative products or safety/security products could be used.
What are the benefits of window film?
Solar-control films can block as much as 80 percent of the solar heat coming through glass into a building, thus decreasing the heat load on the air-conditioning system and reducing energy costs. Professionally installed window film can reduce cooling costs by up to 30 percent.
Films can be darker for glare control or privacy purposes or appear almost totally clear, depending on the required building and customer needs. More than 250 solar-control films are National Fenestration Rating Council-certified, so users can be assured of the energy-performance potential of the window film. Safety/security films and solar-control films offer up to 99 percent UV protection as a standard feature.
Safety/security window film works when glass breaks, controlling the post-break behavior of the broken fragments, generally by holding the pieces together attached to the film. This may greatly enhance the safety of building occupants and protection of furnishings/interiors from damage caused by broken and/or flying glass pieces. These products can be used to bring unprotected glass up to certified safety standards for impact by objects and humans; enhanced blast protection, such as from a chemical explosion; and other events that create hazards from broken glass.
Decorative films can be used to make standard glass look like frosted, etched or patterned glass in colors or in white or black matte looks, enhancing aesthetics and privacy. Although not designed specifically for that purpose, standard solar-control films and decorative films have the ability to minimize a portion of flying-glass fragments should the glass ever break.
Does window film prevent fading of fabrics?
It is estimated 40 to 60 percent of fade is caused by exposure to ultraviolet energy; the use of window film with its UV-blocking ability can prevent up to 99 percent of that contribution to fading. Other factors that contribute to fading are visible light and heat, so the glare reduction and energy-savings properties of window film can further reduce the rate of fading that might otherwise occur.
How is window film installed? Would a facility need to be offline for a length of time?
Although window film can be installed as a do-it-yourself product, to achieve the best results and obtain the maximum manufacturer's warranty coverage, a skilled professional window film company should install it. Installation of the film can be done on a room-by-room basis or after regular facility hours with little to no disruption to normal operations.
How long will window film last?
Window films typically have at least a five-year manufacturer's warranty, but products today generally have 10 to 20 years of warranty coverage from the manufacturer, dependent on the specific film and intended use. The U.S. Department of Energy Weatherization Assistance Program's software uses a 15-year life expectancy for low- to medium-price window films on windows in older buildings. Ultimately, the actual life of quality window films may greatly exceed the warranty period.
Does window film require special care/maintenance/cleaning methods once it is in place?
Installed window films can be cleaned with normal non-abrasive, non-corrosive cleaning liquids and soft paper towels just as you would clean glass. The films have a scratch-resistant surface like the scratch-resistant lenses found in many eyeglasses today.
Is there still a benefit to window films when a building already has high-performance glass?
The newer the building, generally, the greater the energy-control capability of the window system, so there may be less energy savings potential for the use of window films.
However, normal glass stops little ultraviolet energy, so even the addition of clear UV-blocking window film offers benefits. In addition, some newer windows have extremely high visible-light transmission and may create areas of excess glare. Therefore, window film may be desirable to make an area more comfortable.
Even the newest windows, which advertise added UV protection as a benefit, usually provide no more than 70 percent UV block. A trained window-film specialist, using specific tools and guidelines from a manufacturer, can determine how much added energy savings or other benefits might be achieved by adding window film to these newer types of windows.
Tritek Window Tinting has worked hard to earn the respect and trust of the exotic and luxury car community of DFW.  We proudly claim to have the most reputable, highest rated and reviewed window tint company in all of north Texas.
We do installations for some of the most exclusive exotic car dealerships in Dallas as well as many exotic and luxury car clubs around DFW.  We have worked on some of the most expensive and exclusive cars in the world.
We are very proud of that and we continue to strive for perfection in every tint installation we do.  Whether if that happens to be on a $500,000 Lamborghini or a $10,000 Honda. Be rest assured, it doesn't matter what you bring in.. all you have to know is that when your car is in our shop, it gets our full attention and we are going to provide you with the best service and best window tint, PERIOD!
Schedule your appointment today and ask us about our premium concierge service, where we will come pick up your vehicle at your home or office, do the installation at our shop and return your vehicle back to you!
What is Window Film?
Window Film is a premium advanced glass laminate made from the highest quality polyethylene terephthalate (PET – Polyester).  Among the many benefits of Madico Window Film are high heat rejection, ultimate UV protection, glare reduction, unsurpassed optical clarity, and increased glass safety.
How Is Window Film Applied To Glass?
Window film has a unique adhesive on one side that is protected by a clear liner.  The liner is removed at the time of installation. Professional window film technicians completely clean and prep the glass prior to installation. Using a special mounting solution, squeegee and trimming blades, they prepare, fit and apply the film to the glass.
Can Window Film Be Applied To Any Surface?
Tritek tinting carries films that can be applied to both glass and polycarbonate surfaces.  Madico Window Film has a special proprietary adhesive system that adheres to polycarbonate surfaces called "Blister-Free".  It is important to distinguish which type of surface the film is being applied to so the appropriate film adhesive system is used.
To What Extent Can Window Film Reduce Heat?
Heat rejection properties of Madico window films vary from one product to another. Some films can reject as much as 83% of the total solar energy.
What About Warranties?
Madico provides limited lifetime warranty coverage for a number of their automotive and residential films, plus a 15 year warranty for many of their commercial films. Other products are backed by varying degrees of warranty coverage, depending on the film and application. Ask your professional installer for a copy of the specific warranty for your film selection.
Why Is Madico Window Film A Better Choice Than Tinted Glass?
Madico window films provide numerous benefits including solar heat and ultraviolet rejection and they can be easily retro-fitted to most existing glass which makes them less costly than replacing windows with tinted glass. They also help protect occupants from flying shards of broken glass in the event of accidental breakage.
Can Madico Window Film Stop Fading?
Madico window film is constructed with ultraviolet inhibitors, which blocks more than 99 % of the ultraviolet rays that are harmful to humans and damaging to fabrics and furnishings. However, ultraviolet energy is only one of the factors that contribute to fading. Solar heat and visible light also contribute to fading.  Since these factors vary for different types of films and materials, the fade reduction benefit will also vary depending on the type of film selected, the quality of the products being protected and the environment.
Can Window Film Save On My Energy Bill?
Once installed, window film helps reduce the amount of solar heat energy coming through your glass. This makes it easier to cool a room or the interior of a car, resulting in lower energy consumption. The extent of savings will depend on the type of film selected and the geographic location where the film is used.
Can I Install The Film Myself?
Madico window films are designed exclusively for professional installation and sold only through professional Madico window film technicians. This dedication to our nationwide network of dealers helps ensure the proper installation of your film and warranty coverage. Madico's strong warranty for replacement film and removal/replacement labor is only valid if the initial installation is performed by an industry professional.
Are There Different Types Of Madico Window Films?
The Madico window film line up includes product solutions for just about any solar control, safety or security need. Contact your local professional Madico window film dealer for help in selecting the film that best serves your needs.
Can The Film Be Scratched During Cleaning?
Proper care and cleaning are critical to maintaining the beautiful appearance of window film. All window film products are susceptible to scratching and damage if they are not properly maintained. To help prevent minor scratches that can occur with cleaning, Madico window films come standard with a very tough, industry-leading scratch-resistant coating. Still, it is important to follow the care and cleaning instructions provided by your dealer to ensure a long service life from your Madico window film product.  Clean only with soft cloths, squeegees, and paper towels.
Does Madico Window Film Reduce The Chance Of Glass Breakage?
Standard solar control Madico window films can help hold broken glass together in the event of accidental breakage. However, these films do not strengthen the glass enough to provide shatter-proofing, or reduce the chance of glass breakage. Ask about our safety & security films if you require that level of protection.
How Long Does It Take To Install Window Film?
The amount of time it takes to install window film depends on the site of the application, access to the glass and the experience level of your selected technician. If you are concerned about the time frame, be sure to ask your dealer for an estimate of installation time.
What Is Meant By "Curing" And How Long Does It Take?
All window film technicians use a special soapy solution during installation. It is normal for some of this solution to become trapped between the glass and the film, requiring time to "dry-out". The curing, or dry-out time, is necessary for window film adhesive to properly bond to the glass. How long it takes depends on factors such as the film type, temperature, and sun exposure during and after the installation. Your professional installer can tell you what to expect.
What Do I Need To Know About Maintenance?
After the curing process is complete your Madico window film will not need any special care. Cleaning window film can be done safely with mild soapy water or normal glass cleaning products and a soft cloth, squeegee, or soft paper towel. Do not use any rough or abrasive materials for cleaning the film side of the glass. Always use cloths that are free of contamination or dirt particles.
Contact info:
We are open Monday through Saturday, 9am – 6pm.. come on by and see us!
Tritek Window Tinting
Tritek Window Tinting specializes in commercial, residential and automotive window tinting in Dallas, Texas for any type of location or vehicle. Tritek offers on site service in Dallas, Plano, Garland, Arlington, Frisco, Denton, Addison, Carrollton and Irving.
Offers a variety of services:
Dallas, Plano, Frisco including
Window Tinting

Commercial Window Tinting

Residential Window Tinting

Automotive Window Tinting

Paint Protection Film

Clear Bra

Clear Shield

XPEL ULTIMATE or XPEL XTREME Paint Protection Film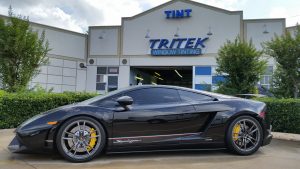 Email: david@tritektinting.com
About us: https://tritektinting.com/aboutus.html
Cash, Check, Credit Card, Debit Card
Address:
2518 W. Kingsley Rd. Ste. 110
Garland,TX 75041