Block solar heat and glare so clients and staff can enjoy a more comfortable space. Boost productivity and save money.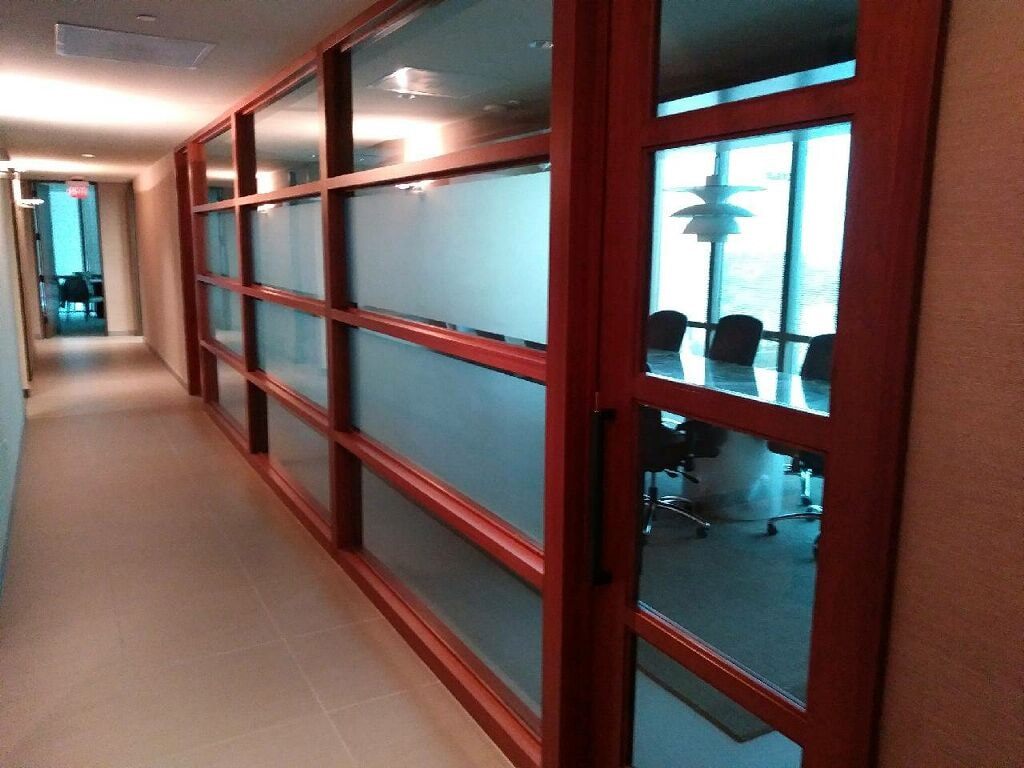 Upgrade your office view and enjoy consistent interior temperatures and more comfortable rooms.
Offering a wide array of solar and security film solutions to suit any need, VISION Office Window Film is designed to help reduce heat, lower energy costs, and maintain the comfort & protection you desire.
Get a Free Quote
ARE YOU TIRED OF
Offices and cubicles that are too hot or too cold
Eyestrain and pain from sunlight glare
Frustration and low productivity from sunlight glare on computer screens
Fading furniture and decor
High A/C bills
There's an easy solution. Office window tinting increases comfort and lowers your A/C bills while protecting your employees and your business's interior.
GET YOUR BUSINESS WINDOWS TINTED AND
Enjoy consistent interior temperatures and more comfortable work spaces
Increase productivity
Increase client comfort for more sales
Reduce your energy bill
Get a Free Quote
MANUFACTURER-BACKED LIFETIME WARRANTY
Never fades
Doesn't bubble
Won't peel, crack, or change color
Get a Free Quote
To Pay For Itself From Energy Savings
Reduction In Cooling Costs
Lower Costs For Film Vs New Window
Have you noticed some rooms are hotter or colder than others? This is called temperature imbalance. 70% of this imbalance is from solar energy (sunlight) coming through the windows, and the most cost-effective remedy is window film. This film is applied to the inside of the windows, and the three main benefits of window film are ultraviolet light reduction, solar energy rejection, and glare reduction
At Tritek Tinting we sell films designed for any type of window manufactured, and 95% of the time the film makes these windows far more energy efficient than the existing windows or replacement windows. We only offer residential window film with a manufacturer backed lifetime warranty.
THE KEY BENEFITS OF COMMERCIAL WINDOW FILM
The Key Benefits of Window Tinting Film Pays for Itself With up to 30% Lower Energy Costs
Up to 70% of your air conditioning cost is created from heat gain through your windows. Window tint film prevents this heat from coming into your house in the first place. Reduced energy costs typically pay back the entire cost of window tinting in 2 to 3 years and then continue to put money back in your pocket.
Enjoy Comfortable Rooms
Window film blocks up to 98% of the solar energy that heats rooms, so your house stays cooler. Window film also retains more heat in the winter, making your home will feel better all year round. Minimize the intensity of sunlight and enjoy every room in your house again with window film.
Admire Your View Without the Heat​
Let in the light, not the heat. We offer a window tint film that is nearly invisible, so you can allow most of the light into your home while blocking UV rays and solar heat. That lets you enjoy your views in comfort, without giving up the open feel of your home.
Eliminate Painful Sun Glare
Are you frustrated by the sun while trying to work in a too-bright or too-hot room? Window tint film can help! Sunlight will be reduced to a comfortable level you can work in and enjoy while reducing the temperature in the room.
Total Daytime Privacy
During the day, tinted windows make it impossible to see inside the house. At night there is no tint film that can prevent inside light from shining outside, so shades or blinds are required at dark for full privacy.
Since most people close their blinds or shades at night anyway, the window film doesn't change anything you would normally do after dark.
We also offer automatic roller shades and blinds so you never have to think about covering your windows again.
Reduce Interior Fading by up to 99%
It's maddening to discover that your valuable furniture and floors have been faded by the harsh ultraviolet rays that penetrate glass. Irreplaceable artwork can get destroyed even in partial sun exposure. Window film reduces fading up to 99% by blocking invisible Ultraviolet Rays (UVA, UVB, & UVC.
Protect Family and Loved Ones
Protect your family from harmful UVA and UVB radiation that is known to increase the risk of cancer, melanoma, cataracts, and eye degenerative diseases.
FAST, HASSLE-FREE INSTALLATION
The Process is fast and easy. We'll come to your house and take care of everything.
No need to clean any windows or move furniture around.
WHAT MAKES Tritek SO DIFFERENT?
Your window film is only as good as its application. Film must be applied without ripples or bubbles to ensure the product's efficiency and longevity. Our window tinting experts have over 20 years of experience so you can be confident we'll do it right the first time.
Window Tinting Experts with 20+ years of experience
We handle everything from start to finish
Professional service
Competitive pricing
We're known for our timely installations
Whether it's a 20 year old window, a new office building, one door, or a three-million-dollar yacht, we bring prompt and professional service to every job.
We break down our estimates by each piece of glass and give you one "Exact Price" quote, based on the square footage. You can trust the competitive price we give you, and our quote won't change.
Get a Free Quote
Lower Energy Costs
Help lower your energy costs, making your home more energy-efficient.
Glare
Reduced glare from the sun, so you can enjoy natural light without the increased eye strain.
Privacy
Increased privacy in your personal environment.
UV RAY Protection
Reject over 99% of UV rays which extends the life of artwork, rugs, drapery, and furniture. Helps protect your skin from damaging UV rays while indoors.
Comfort
Increases comfort by avoiding hotspots or inconsistent temperatures in your home.
VARIETY OF SHADES
CLEAR VIEW SERIES
Includes: Clear View Ceramic, Clear View Enhanced, And Clear View Plus
Designed to allow maximum visibility when viewing from both sides of the glass. CLEAR VIEW films filter in visible light while cutting Infrared heat and UV rays.
NEUTRAL SERIES
Includes: Daylight, Crystal Clear, And Dark Neutral
Created to add a slight shine to existing glass, NEUTRAL films reduce glare and heat, without having a reflective, silver appearance.
METALLIC SERIES
Includes: Evening View, Evening View One-Way, Silver, And Bronze
Utilizing a blend of layers, the Metallic Line offers high performance in many categories, plus a highly reflective exterior shine.
Get a Free Quote
GET A FREE CONSULTATION
Looking to upgrade If you are interested in learning more about Solar Shades & Blinds, feel free to contact us to answer any questions you may have.
Get a Free Estimate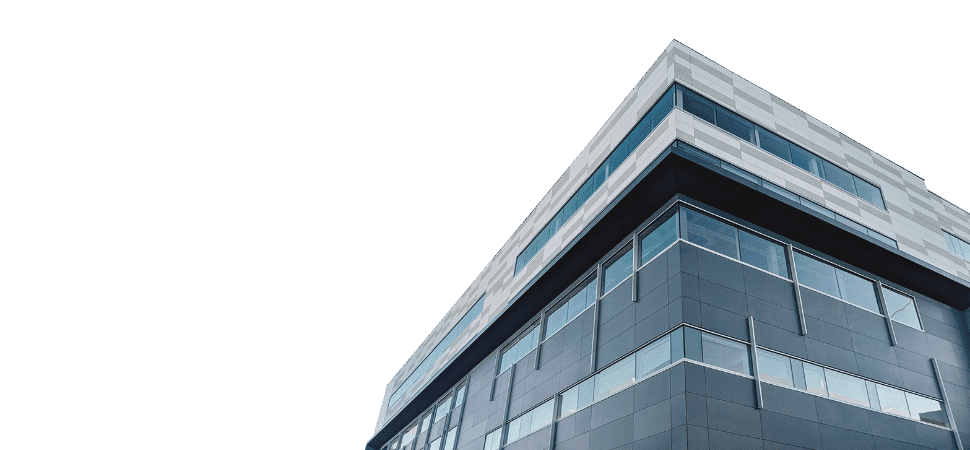 Frequently Asked Questions About Commercial Window Tinting
How does tinting my office or business windows help save energy?
Our top tier window film blocks up to 98% of the energy from the sun, so your space stays cooler during the hottest months of the year.
Window film also retains more heat in the winter, meaning your office or business will be more comfortable all year round.
What are the best ways to clean office window tint?
There are two main considerations when cleaning tinted windows
Use an ammonia free cleaner. A few good options are Invisible Glass, and Meguiar's Glass Cleaner. 
Use soft microfiber cloths when cleaning the windows. Even standard cleaning items like paper towel with a rougher surface can damage tinted windows.
How does office window film help me save on cooling costs?
Window film blocks up to 98% of the solar energy, so your space stays cooler during the hottest months of the year.
Does window film increase privacy at night if interior lights are on?
No, window tint does not provide privacy at night when interior lights are on. If you're truly interested in full, nighttime privacy, without the use of shades or window coverings, a one-way mirror film with night vision is your only option.
What is involved with a free consultation?
There is no commitment on your part with a free consultation!
Does Tritek Tinting provide a workmanship warranty for your commercial window tinting services?
Yes, we support the work we do. No one is perfect, and occasionally we have to come back to touch up an install.