Tesla Window Tinting
Improves Mileage Per Charge
Solar heat makes the A/C run which drains your Tesla's battery. XPEL Advanced Window Tint blocks up to 98% of solar heat so you can drive further.
THE TOP 6 REASONS TO TINT YOUR WINDOWS WITH TRITEK WINDOW TINTING
Increases Privacy in Your Car, Home or Business
Gives Windows a Reflective Shine
Protects Your Car's Interior From Sun Damage
Blocks Up To 98% of the Sun's Infrared Heat
Reduces Sun Glare and Eye Strain
Window Tint Maintains a Cool Interior
TINT YOUR WINDOWS WITH EXPERIENCED PROFESSIONALS
An amateur window tinter could leave your Tesla's windows with a bubbly look. Our window tint technicians are trained in specialized techniques by leaders in the industry to give you the highest quality service available. We've designed a simple 3-step process to have your Tesla in and out in a flash.
It's important to tint your entire Tesla to protect yourself from harmful UV rays. This includes tinting the windshield with a clear film. The heat rejection capabilities of XPEL's PRIME ceramic films, XR and XR Plus, maximizes protection against solar heat with a rating of SPF 1,000. The difference between XR and XR Plus is the amount of infrared heat each film blocks.
PRIME XR = 88% Infrared Blockage
PRIME XR Plus = 98% Infrared Blockage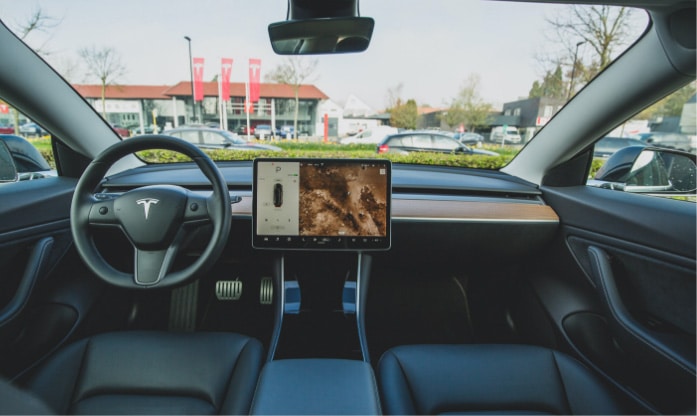 WHY SHOULD I TINT MY TESLA'S WINDOWS?
Increases Mileage Per Charge
Protects Against Harmful UV Rays
Maintains a Cool Cabin (style and temperature)
Prevents Battery Drain
Reduces Sun Glare
Uses Less A/C
Get a Free Quote
WINDOW TINT OPTIONS FOR YOUR TESLA
Traditional window films try to do two things—block heat and look cool—and usually don't do either of them well. XPEL's PRIME ceramic films give you the protective benefits of window tint but don't obstruct your view like lower quality window films.
Utilizing a nano-ceramic construction, PRIME XR Ceramic Film maintains the same flawless appearance and clarity for multiple years. Blocking up to 88% of infrared heat, PRIME XR will provide you with the level of performance you expect from a top-of-the-line automotive window tint without breaking the bank
Rejecting 98% of infrared heat thanks to a multi-layer nanoparticle technology, PRIME XR PLUS automotive window tint combines a cool look with extreme performance. Stay comfortable and protected in all types of weather with PRIME XR PLUS ceramic film.
GET PROTECTIVE ARMOR FOR YOUR TESLA
Tritek Tinting offers paint protection and ceramic coating to keep your Tesla in mint condition. These protective measures safeguard your Tesla's exterior from harsh road conditions.
TESLA PAINT PROTECTION
Paint protection is one of the best investments you can make to keep your Tesla in new condition. Watch the video below to see the amazing benefits of XPEL's self-healing film or learn more about paint protection by clicking the link.
BENEFITS
Heals itself when exposed to heat
Keeps your Tesla in mint condition
Protects your paint from road debris
Minimizes damage from door dings
Saves thousands in paint repairs
Get a Free Quote
TESLA CERAMIC COATING
UV rays can fade your Tesla's paint job real quick. Different kinds of substances like tree sap can also inflict damage on your Tesla's exterior. Ceramic coating prevents your Tesla's paint job from fading and makes all sorts of road debris slide right off your exterior.
BENEFITS
Protects your paint from fading due to harmful UV Rays
Reduces the number of scratches
Sheds different types of road debris
Prevents harmful substances from staining your Tesla's paint job
Makes your Tesla shine like a diamond
Get a Free Quote
Questions about tinting your Tesla? See our answers below…
Which Tesla models do offer window tinting for?
We'll tint the windows for any Tesla: Model 3, Model S, Model X, and Model Y, etc.
Can you tint windows on a Tesla with one piece of film?
Yes, even on the Model 3. We use a single 60-inch piece of window film to ensure a quality install and maximum lifespan for the window tint.
Is Tesla window tinting different from other vehicles?
Not really. The main challenge is the extra-large window on some models. We use a single 60-inch piece of film to combat this problem, and we install the film the same way we do on other vehicles.
What is the average length that window tint lasts on Tesla windows?
Standard films generally last around 5 years. The XPEL window tint that we use at Tritek Tinting usually lasts at least 10 years, and often longer if properly maintained.
Should I wait a certain number of hours before rolling the windows down in my Tesla gets tinted?
Yes. Rolling your windows down prematurely can harm the window tint just like washing your windows too soon can, too. While 4 days is usually long enough to wait, you might want to wait a week to be on the safe side.
Is it normal to have bubbles in my window after they are tinted?
Bubbles in the window tints are normal for a few hours after installation. If the bubbles remain after a week or two, the window tint was not installed properly.
Is there a difference in window film between the Model 3 and Model S?
Different window sizes mean slight differences in prices, but installation works the same way.
What kinds of window film do you offer for tinting the windows of a Tesla?
We offer the XPEL Prime XR (88% blockage of infrared heat) and the XPEL Prime XR Plus (98% blockage of infrared heat). Both window films protect you from harmful UV rays with a rating of SPF 1,000.
What is the darkest legal tint on a Tesla?
Every state has different laws regarding tint darkness and reflection. If you are crossing state lines and get pulled over for window tint that was legal in your state but NOT in the state you are currently in, you will normally only get a warning. Visit tintinglaws.com to discover the window tinting laws in your
What is the best way to clean tinted Tesla windows?
There are two main considerations when cleaning tinted windows:
Use an ammonia-free cleaner. A few good options are Invisible Glass and Meguiar's Glass Cleaner. 
Use soft microfiber cloths when cleaning the windows. Even household items like paper towels with a rougher surface can damage tinted windows.
CAR SIMULATOR
See how window tinting, ceramic coating, or paint protection could look on the front, sides, and back of your vehicle.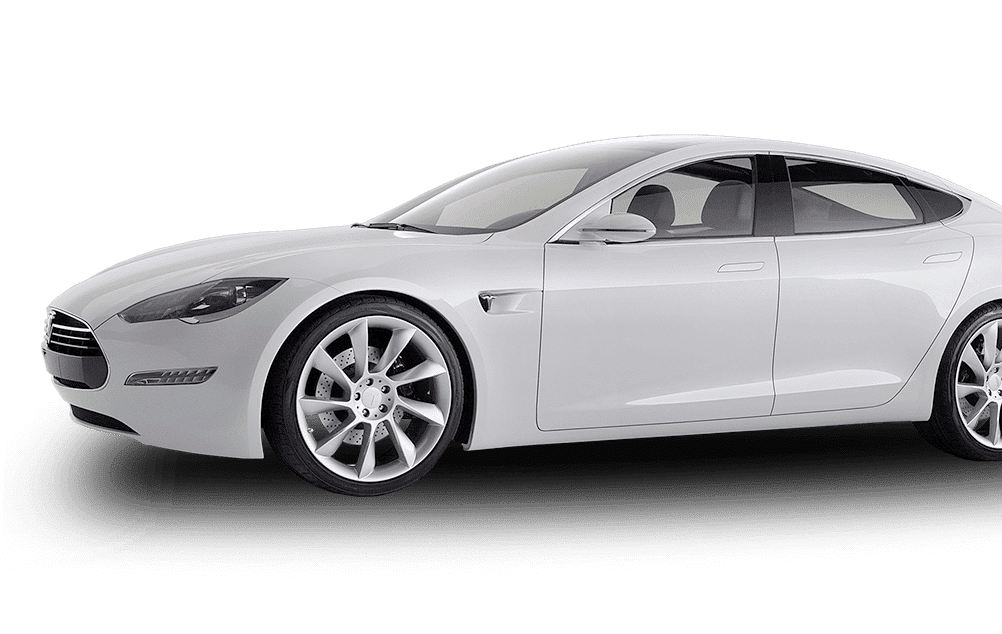 View Simulator