Car Window Tinting
The use of window tint on automobiles is very common today. There are many different styles and shades to choose from. Most people think that window tint is just for appearance, it's not! Window tint does make your car look great but it also rejects heat from the sun, blocks damaging UV rays, reduces glare, and helps deter "smash and grab" theft among other things.
There is a perfect tint shade for every car, let us help find the perfect match for you. We guarantee you will get the best car window tinting in Dallas and surrounding areas. Call us today for a free window tint quote (972)926-5666
All patterns are cut with our computerized cutting system.
Our library of digital patterns includes most current makes and models as well as many older body styles.
Our tint kits will fit your car like a glove.
Charcool® tints
Charcool® tints represent the richest black and truest gray you can find in a car tint, while providing nearly 100% UV protection, and blocking over 66% of the sun's heat. Madico tints provide a level of comfort no automobile should be without.
Madico auto tints also help reduce dangerous glare and offer a more comfortable ride, while providing fade resistance that can help keep your interior looking new. Another added benefit is safety—Madico films can help hold shattered glass together in the event of an accident.
Madico auto tints are available in a variety of shades and colors making it easy to accent the look of your car, while taking advantage of the pinnacle of tint technology. There's no better combination of quality, function, and looks in automotive films anywhere else.
If you're looking for a tint that provides disruption-free use of your cell phone, GPS, and radio, our Charcool films were developed to do just that—with the quality you'd expect from Madico, and it's guaranteed for life.
Visit us today for the best in automotive window tinting!
Video Presentation
Automotive Product Lines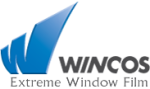 Stay cool and stay in tune with Wincos Automotive Window Films.
Wincos Automotive Window Films feature the newest technology in window film today— a high heat rejection film without the electronic interference caused by metallized constructions. Wincos films are engineered to reject the sun's heat without interfering with your car's next generation technology, including: tire pressure monitors, GPS, Satellite Radio and AM/FM. Wincos features extreme infrared heat rejection, blocks almost 100% of UV rays and is available in four different levels of visible light transmission ensuring there is a style for every car – and every legal code.
What makes Wincos different is that it's based on pioneering "spectrally selective" construction. This breakthrough material blocks heat through the use of infra-red technology.
| | |
| --- | --- |
| | Wincos Specs |
| | |

Advanced Ceramic is a non metallized high definition film.
Exceptional optical clarity / "High definition" visibility
Increased Glare Reduction
Up to 99% blockage of UV rays
Up to 61% heat rejection
Up to 82% reduction in Infrared heat
| | |
| --- | --- |
| | Advanced Ceramic Specs |
| | |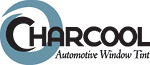 Charcool is a cutting edge extruded film that never changes color.
State of the art extruded film
Shatter-resistant film deters "smash-and-grab" theft
Improves comfort due to maximum heat and glare reduction
Reduces fading of vehicle's interior
Improves personal safety by blocking 99% of UV rays
Non-metal construction reduces signal interference
| | |
| --- | --- |
| | Charcool Specs |
| | |

Charcoal is a non-metal extruded film.
High quality non-dyed film
Shatter-resistant film deters "smash-and-grab" theft
Improves comfort due to maximum heat and glare reduction
Reduces fading of vehicle's interior
Improves personal safety by blocking 99% of UV rays
| | |
| --- | --- |
| | Charcoal Specs |
| | |