Window Tinting – Richardson, Texas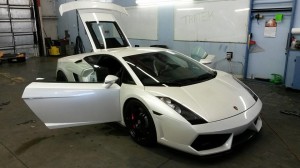 The use of window tint on cars in Richardson is very common today. Tritek Window Tinting offers a vast array of different styles and shades to choose from. A good number of people think that window tint is just for appearance, it's not! Window tint does make your car look great but it also rejects heat from the sun, blocks damaging UV rays, reduces glare, and helps deter "smash and grab" theft among other things.There is a perfect tint shade for every car, let us help find the perfect match for you. We guarantee you will get the best car window tinting in Richardson, Dallas ,Garland and surrounding areas of DFW and North Texas. Call us today for a free window tint quote (972) 926-5666.Visit us today for the best window tinting in town!
About the city of
Richardson, Texas
:
The City also has a statewide reputation as a great place to play, with the nationally recognized Wildflower! Festival held each May and the highly regarded Cottonwood Arts Festival held the first weekend of each May and October. The City of Richardson is the envy of its suburban neighbors with its state-of-the-art Eisemann Center for Performing Arts which opened to high acclaim in 2002 and continues to bring nationally recognized entertainers and shows to the area each year through its Eisemann Center Presents series while offering a first-rate facility for local arts groups and corporations.
The City of Richardson has been recognized for its economic stability and strong fiscal management by credit rating agencies, with both Standard and Poor's and Moody's giving the City their highest ratings.